announcer: ALFI - Association of the Luxembourg Fund Industry
ALFI – Alternative Investments

A Global View on Alternative Investments
Alternative investments continue to attract attention from investors around the globe. To help asset managers plan for the future, we have assembled a panel of global experts to review the likely changes in the alts landscape over the coming years and the key business imperatives to keep on the radar in 2020 and beyond.
This webinar will focus on market trends in alternatives, such as the variation of product structures, when and why firms decide to enter the alternatives space, and the opportunities and challenges associated with implementing and servicing alternatives.
Learning Objectives:
Understanding the market trends supporting alternative investments
Identifying product development trends in the global alts space
Exploring the opportunities and challenges associated with servicing alternatives
Who Should Attend: product development and distribution professionals, operations and compliance professionals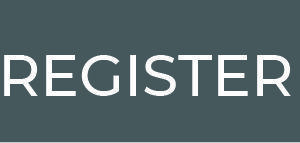 Gillian Jevens,
Assistant Department Head, Luxembourg Depositary team, Brown Brothers Harriman (Luxembourg) S.C.A.
Gillian joined BBH Luxembourg in 2007. Initially Gillian worked in the Client Service Department prior to joining the Alternatives Client Service Group where she gained experience servicing various Alternative Investment Fund Structures with direct and indirect investment strategies. In December 2017, Gillian assumed her current role as Assistant Department Head in the Depositary Bank Team servicing funds with both liquid and illiquid strategies. Gillian is an active member of the ALFI Depositary Bank working group forum. Prior to joining BBH, Gillian had 16 years' experience in 2 large Irish insurance companies, Allianz plc. and Aviva Group Ireland plc. in Dublin, Ireland, working primarily in the field of insurance liability claims.
Claude Niedner,
Partner, Arendt & Medernach
Claude Niedner is a founding partner of Arendt & Medernach and a member of the firms strategy board. He specialises in investment funds and works in the UCITS, hedge funds and real estate areas. He has been a member of the Luxembourg Bar since 1993. He is chairman of the Alternative Investments Committee of the Association of the Luxembourg Fund Industry (ALFI). Claude is chairman of the AIFMD working group of ALFI and has liaised intensively with the public bodies participating in the negotiation process of the directive. Claude is a regular speaker at international conferences on investment funds related topics. He was a lecturer in financial law at the Université Robert Schuman de Strasbourg (France). Prior to joining the Luxembourg Bar, Claude Niedner worked in the capital markets department of a major Luxembourg bank. Claude Niedner holds a Masters degree in law from the Université Robert Schuman de Strasbourg (France) as well as a Masters degree in business administration from the Hautes Etudes Commerciales (HEC), Paris (France).
Kevin Wolf,
Head of Fund Administration and Product, EVP
Kevin Wolf joined Gemini (now Ultimus Fund Solutions) in 2001 and currently serves as EVP, Head of Fund Administration and Product. Prior, Kevin served as the Executive Vice President of Gemini, overseeing the fund and legal administration units. Kevin also serves as an officer to certain clients of Ultimus. Kevin started in the mutual fund industry in 1991. Prior to joining Ultimus, Kevin was an assistant vice president in the financial reporting department for Salomon Smith Barney Asset Management. There, he was responsible for the preparation of shareholder reports for over 200 mutual funds while supervising a staff of reporting specialists. Kevin's other prior experience includes work as a mutual fund accountant for both Dean Witter (currently Morgan Stanley) and Chemical Bank (currently JP Morgan Chase). Kevin received a Bachelor of Science degree in Accounting and Business Administration from the State University of New York at Albany.
Marah Marshall,
ice President, Head of Platform Engagement, Alternative Investments & Manager Selections (AIMS), Goldman Sachs
Marah is head of platform engagement for Goldman Sachs AIMS Client Portfolio Solutions (CPS) group leading the development and execution of platform-wide client engagement strategy and tools.  Marah has been with Goldman for the past 18 years, serving most recently as the Chief Ecosystem Officer for the Alternative Investment Solutions Group (AISG) where she built the governance, trading and sales infrastructure model for Goldman Sachs Asset Management's (GSAM) retail alternatives investment business.  Prior to joining AISG, Marah was the Distribution Service Relationship Manager for GSAM Third Party Distribution and Goldman Sachs Private Wealth Management responsible for building and managing solutions related to the infrastructure, trading and execution of GSAM 40 Act mutual funds and alternative investments.  She also spent 7 years as manager of GSAM's Partnership Service Center (PSC) Service Team providing client onboarding and post-sale servicing to Goldman's alternative investment clients.  Marah received a B.S. in Economics from Purdue University.